Meet with one of our experts
Why Choose AKORIN
Trust and good old fashioned customer service are at the core of our ethos, and thats why more and more people are choosing AKORIN business and home finance solutions. We are an Adelaide-based broker, our advice is free from the influence of any bank or financial institution, so your best interests ALWAYS come first. Coupled with our commitment to excellence this means that we can provide you with a fast, high quality service that you deserve.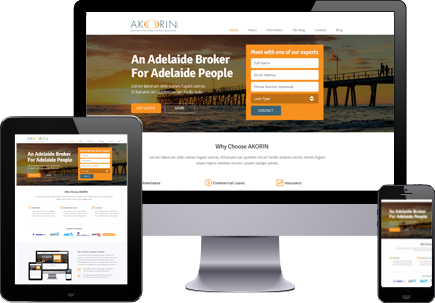 We're with you, anywhere, anytime…
To make life as easy as possible for you, we've made sure that you can access our website at any time of day and from any device. Also to save you time we will come to you at your home or workplace or you can take advantage of our unique telephone or "screen to screen" advice service. Everything we do is geared to fit in with your busy lifestyle and save you time and hassle when it comes to your finances.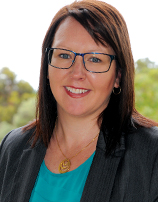 About AKORIN
At AKORIN Finance we really believe in good old fashioned customer service. Our aim is always to impress you with the quality of advice we give, and the efficiency of our service.
Katie Scholes – DIP.FMBMDirector & Finance Manager
Why Choose Us?
We are a local Adelaide-based Broker

We value your time

We come to you

We will find the right product for your needs

We keep you in the loop throughout the process

We are a one stop shop for all your finance needs.
What our Clients Say
I am writing to thank you for all your help with re-financing our home. Your service from start to finish we could not fault, never have we had a loan application go so smoothly. Your professionalism and advice was above our expectations. We will be happy to recommend your services to any of our family and friends.
Thanks.
We would highly recommend Katie at AKORIN to anyone requiring loan advice. Katie explained the process very clearly, made the transition to a new institution very simple and has saved us thousands. It was a pleasure doing business with her and we will continue to use her services in the future.
Katie was fantastic at understanding our needs and the complexity of our financial structure. She made the process streamlined by dealing with a Multiple of parties on our behalf (solicitor, accountant, conveyancer and agent). The follow up and communication through- out was great.
Thanks Katie
We recently re-financed our home loan and rental property with Katie and the process was easy and flawless. She has great knowledge about the best products on the market and showed us how we could start saving money straight away. We felt like we were in great hands and didnt have to worry about a thing. If you are looking for an expert in this field you have found her.
Over the past couple of years, I have had the opportunity to work with Katie in her role as a Director & Mortgage Broker Consultant and it has become evident to me that she understands how to build and foster professional relationships in within the Small Medium Enterprise arena.

Katie naturally holds strong negotiation and listening skills which also demonstrates her passion for understanding our customers requirements which she then delivers the best professional outcome.

Katie also has the capacity to explain complex financial concepts in simple terms for anybody to understand and quickly digest her recommendations and solutions.

I will continue to recommend Katie as a valuable Consultant for any organisation, as it is always a real pleasure working with her and it is evident that she is well respected among her peers.